www.paranormalunderground.net
To order a printed copy of this issue, click the "Buy Now!" icon below: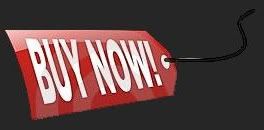 Please support Paranormal Underground's advertisers!
-Thomas "Mr.T" Perryman, paranormal & crypto researcher and public speaker (E-Mail flmvp@hotmail.com)
–The book Turned: A Vampire Legend (www.turnedthenovel.com)
–Paranormal romance author Michelle Pillow (www.michellepillow.com)
–The book Lake Monster of Central Pennsylvania (http://raystownrayexposed.com)
–The Ghosts at Wellington Tour (www.nwpia.com)
–The book Avalanche of Spirits: The Ghosts of Wellington (www.avalancheofspirits.com)
–The Poetic Works of Sonia Knife (www.oflightanddarkness.info)
–The book Entities-R-Us Ghost Hunter Comic: Paranormal Humor for the Ghost Hunter's Soul (www.entities-r-us.com)
–The editing & design services of Ghost Knight Media (www.ghostknightmedia.com)
INCLUDED IN THIS ISSUE:
Investigator Spotlights
–Dave Considine: Confessions of a Demon Hunter
–Relatively Haunted: Wisconsin Illinois Paranormal Solutions
Author Spotlight
–Dr. Bob Curran: Zombies: A Field Guide to the Walking Dead
Special Reports
–The New (Black-Eyed) Kids on the Block: A Working Profile of the BEK Phenomenon
Haunted Sites
–High Strangeness at The Skinwalker Ranch
Haunted History
–The Jaboticabal Poltergeist
Cryptids & Mythological Creatures
–Do Winged Cats Exist? Mutants, Cryptids, Hoaxes, or Real?
Are We Alone?
–The Needles, California, UFO Crash of 2008
Personal Experiences
–Ghost Hunter Case Files: A Skeptic's First Investigation
–Cartooning the Paranormal
Fiction: Featured Author
–"The Volunteer" by Sandi Kennedy
Also
–Equipment Update: SpecterCam Review
–TV Watch: Beast Legends
–Reader Profile: Vince Conforti (Vcon)
–Calendar of Events
–Ghost Hunter comic