www.paranormalunderground.net
To order a printed copy of this issue, click the "Buy Now!" icon below: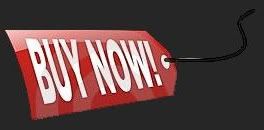 Please support Paranormal Underground's advertisers! Tell our advertisers that Paranormal Underground Sent you!
–The book Breaking the Beyond (www.ahneenpublishing.ca)
–Silentwolf Productions (http://silentwolfpro…onsco.webs.com/)
–Paranormal romance author Michelle Pillow (www.michellepillow.com)
–The book Avalanche of Spirits: The Ghosts of Wellington (www.avalancheofspirits.com)
–The book Entities-R-Us Ghost Hunter Comic: Paranormal Humor for the Ghost Hunter's Soul (www.entities-r-us.com)
–The editing and design services of Ghost Knight Media (www.ghostknightmedia.com)
INCLUDED IN THIS ISSUE:
Investigator Spotlight
–Accidental Ghost Hunter: Jackie Kleeb
Special Report
–Haunted Real Estate: A Real American Horror Story?
Cryptids & Mythological Creatures
–The Mysterious Thunderbird Photograph
Are We Alone?
–The Dreamy Draw UFO Crash of 1947
Personal Experiences
–Ghost Hunter Case Files: The Paranormal Nights of Sunny San Diego: Part 1
–Tales From the Haunted Heathman Hotel
–A Visitation: The Ghost of a Boy Who Died at My School
–"I'm Bill … Not Billy!"
Author Spotlight
–Writing the Dark Ages: Julia Phillips Smith
Paranormal Perspective: Guest Editorial
–Smoke, Mirrors, and Science
Also
–Ghost Hunter Comic: Entities-R-Us by Terri J. Garofalo
–Calendar