To order a printed copy of this issue, click the "Buy Now!" icon below: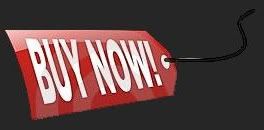 INCLUDED IN THIS ISSUE:
Investigator Spotlights
–Brandy Green Goes From Desk Jockey to Worldwide Paranormal Explorer
–Parachasers: In Search of New Discoveries
Special Report
–Living in a Haunted House as a Paranormal Investigator
Haunted Sites
–The Customs House Holds Spirits Within
Haunted History
–Germain, Count St. Germain: (With Respects to Mr. Bond)
Are We Alone?
–Now That's What I Call a Close Encounter
Personal Experiences
–Diary From a Haunted Hotel
–Should I Call Him a Ghost or Something Else?
Paranormal Perspective: Guest Editorial
–Exorcism: Psychological or Paranormal?
Fiction: Featured Author
–"Where Memories Lie (Part I of IV)" by Lettie Prell
Nonfiction Paranormal Book Excerpt
–Avalanche of Spirits: The Ghosts of Wellington
Paranormal Fantasy Author Spotlight
–Shelli Stevens
Also
–TV Watch: Living With the Dead
–Review of the Month: The Time Traveler's Wife
–Member Profile: Richard Lombardi (movieman)
–Paranormal News
–Calendar of Events
–Ghost Hunter comic