www.paranormalunderground.net
To order a printed copy of this issue, click the "Buy Now!" icon below: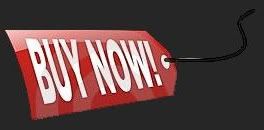 Please support Paranormal Underground's advertisers! Tell our advertisers … "Paranormal Underground Sent me!"
–Old Time Rock n Roll at www.oldtimernr.com and http://talkshoe.com/talkshoe/web/talkCast….2668&cmd=tc. 110,000-song playlist from the 1950s and 1960s AND two new shows each week and 350 in their archives!!!
–Thomas "Mr.T" Perryman, paranormal & crypto researcher and public speaker (E-Mail flmvp@hotmail.com)
–Paranormal romance author Michelle Pillow (www.michellepillow.com)
–The book Avalanche of Spirits: The Ghosts of Wellington (www.avalancheofspirits.com)
–The book Entities-R-Us Ghost Hunter Comic: Paranormal Humor for the Ghost Hunter's Soul (www.entities-r-us.com)
–The book TECHNOIR: 13 Investigations From the Darkside of Technology, the US Military and UFOs (http://store.theebooksale.com/science-fiction/technoir)
–The book Irrevocably Evil: A very dark collection of horror stories for young adults (Irrevocably Evil)
–The editing & design services of Ghost Knight Media (www.ghostknightmedia.com)
INCLUDED IN THIS ISSUE:
Investigator Spotlight
–Dr. Barry Taff: Paranormal Pioneer
Special Report
–Museums 101: How to Investigate Historic Sites
Author Spotlight
–Susan Kronick: Sarah, They're Coming for You
Cryptids & Mythological Creatures
–Arkansas' White River Monster — Serpent or Penguin?
Are We Alone?
–Lake Erie Lights
Personal Experiences
–Ghost Hunter Case Files: Shhhhhh …
–Tales From the Haunted Heathman Hotel
–The Anguished Man
Paranormal Fantasy Author Spotlight
–Candice Gilmer: A Storyteller at Heart
Fiction: Featured Author
–"Final Revenge" by Gisela Woldenga
Also
–TV & Web Watch: Ghost Detectives
–Calendar of Events
–Ghost Hunter comic