www.paranormalunderground.net
To order a printed copy of this issue, click the "Buy Now!" icon below: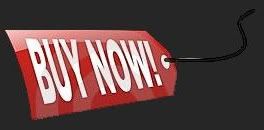 Please support Paranormal Underground's advertisers! Tell our advertisers that Paranormal Underground Sent you!
–The book Breaking the Beyond (www.ahneenpublishing.ca)
–Paranormal romance author Michelle Pillow (www.michellepillow.com)
–Silentwolf Productions (http://silentwolfpro…onsco.webs.com/)
–The book Avalanche of Spirits: The Ghosts of Wellington (www.avalancheofspirits.com)
–The book Entities-R-Us Ghost Hunter Comic: Paranormal Humor for the Ghost Hunter's Soul (www.entities-r-us.com)
–The editing and design services of Ghost Knight Media (www.ghostknightmedia.com)
In this issue of "Paranormal Underground" magazine, we profile the Extreme Ghost Hunting group from the UK (Paul Green and Stephen Lambert), discuss the "8 Spookiest Roads You'll Ever Travel," and delve into the "Terror at Grass Lake." Plus, read our personal experiences section, which includes "The Paranormal Nights of Sunny San Diego: Part 3," "Tales From the Haunted Heathman Hotel," and a personal experience story about "A Text Message From Heaven." We also talk with paranormal author JL Oiler. Join us as we Explore the Unexplained at www.paranormalunderground.net!
[issuu layout=http%3A%2F%2Fskin.issuu.com%2Fv%2Fdark%2Flayout.xml showflipbtn=true documentid=121009190821-b5fdaf121b424b2a9eba2995dfaf4dbd docname=july.august_2012_paranormal_underground username=paranormalunderground loadinginfotext=July.August%202012%20Paranormal%20Underground showhtmllink=true tag=ghost width=600 height=388 unit=px]
INCLUDED IN THIS ISSUE:
Publisher's Letter
–Blurring the Lines (keeping integrity in paranormal investigation)
By Chad Wilson, Publisher
Investigator Spotlight
–Welcome to Extreme Ghost Hunting
By Cheryl Knight
Haunted Sites
–8 Spookiest Roads You'll Ever Travel
By Vanessa Grassi
Are We Alone?
–Terror at Grass Lake
By Rick E. Hale, Foundations Psychical Research
Personal Experiences
–Ghost Hunter Case Files: The Paranormal Nights of Sunny San Diego: Part 3
By Jack Kenna, SPIRITS of New England
–Tales From the Haunted Heathman Hotel
By Rob St.Helen, West Coast Ghost Hunters
–A Text Message From Heaven
By Josie Varga
Author Spotlight
–JL Oiler: Dead Force Rising
By Michelle M. Pillow, www.michellepillow.com
Paranormal Perspective: Guest Editorial
–Snark Away, Haters
By Karen Frazier
Also
–Ghost Hunter Comic: Entities-R-Us by Terri J. Garofalo