www.paranormalunderground.net
To order a printed copy of this issue, click the "Buy Now!" icon below: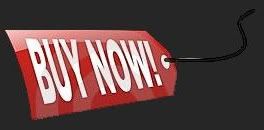 Please support Paranormal Underground's advertisers! Tell our advertisers that Paranormal Underground Sent you!
–The book Breaking the Beyond (www.ahneenpublishing.ca)
–Silentwolf Productions (http://silentwolfpro…onsco.webs.com/)
–The book Lake Monster of Central Pennsylvania: Leviathan in Huntington County (http://raystownrayexposed.com/)
–Paranormal romance author Michelle Pillow (www.michellepillow.com)
–The book Avalanche of Spirits: The Ghosts of Wellington (www.avalancheofspirits.com)
–The book Entities-R-Us Ghost Hunter Comic: Paranormal Humor for the Ghost Hunter's Soul (www.entities-r-us.com)
–The editing and design services of Ghost Knight Media (www.ghostknightmedia.com)
[issuu layout=http%3A%2F%2Fskin.issuu.com%2Fv%2Fdark%2Flayout.xml showflipbtn=true documentid=120228042613-c214c062311742158f4487a795584770 docname=january.february_2012_paranormal_underground username=paranormalunderground loadinginfotext=January.February%202012%20Paranormal%20Underground%20Magazine showhtmllink=true tag=ghost%20comic width=600 height=388 unit=px]
INCLUDED IN THIS ISSUE:
Investigator Spotlight
–Paul Bradford: A Look Into the Untempered Schism
Special Report
–How to Network and Why You Should
Haunted Sites
–Return to the Kingdom of Shadows
Are We Alone?
–What if it's All True?
Personal Experiences
–The Surrendered Psychic
–Peaceful Coexistence: Life in a Possibly Haunted House
Author Spotlight
–Thomas "Mr. T" Perryman
Fiction: Featured Author
–"The Place" by Julie Leese and Margaret Ehrlich
Also
–Ghost Hunter Comic: Entities-R-Us by Terri J. Garofalo
–Calendar