To order a printed copy of this issue, click the "Buy Now!" icon below: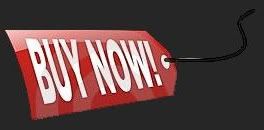 INCLUDED IN THIS ISSUE:
Investigator Spotlight
–Jackie Barrett Investigates Unsolved Murders … With a Twist
Special Reports
–Celebrities With Tales to Tell
–Orbs: Paranormal? Or Something Else?
Haunted Sites
–The Glowing Gravestone
Haunted History
–She Walks the Dark Hills
Cryptids & Mythological Creatures
–… Of Giants, Shorties, and Horny Dudes
Are We Alone?
–Do We Know the Truth About UFOs?
Personal Experiences
–Diary From a Haunted Hotel
–Dorm Hauntings
Fiction: Featured Author
–"Haunted New Year" by Michelle M. Pillow
Paranormal Fantasy Author Spotlight
–Yasmine Galenorn
Equipment Update
–High-Quality Audio on a Budget
Also
–TV Watch: Celebrity Ghost Stories
–Reviews of the Month: Washington's Haunted Hotspots and Orphan
–Member Profile: Heidi (HeidiAnn67)
–Paranormal News
–Calendar of Events
–Ghost Hunter comic