To order a printed copy of this issue, click the "Buy Now!" icon below: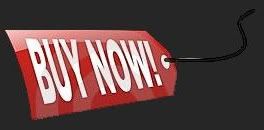 Paul Bradford, new Ghost Hunters International investigator, will sign your copy of Paranormal Underground's December issue. Check out Paul's Investigator Spotlight on page 14! Just send a Self-Addressed Stamped Envelope (8.5 x 11) to Paul with your magazine, and he'll sign and return it to you.
C/O Paul Bradford
Creepy Hollow Gear
P.O. Box 22336
Tucson, AZ 85734
INCLUDED IN THIS ISSUE:
Investigator Spotlights
–Paul Bradford Joins the Ghost Hunters International Cast
–Colleen Quinn-Beltramini Investigates With NESPI
Special Reports
–Will We All Die in 2012?
–High-Tech Oracle? The Web Bot Project and 2012
–2009 Paranormal Year in Review
Haunted Sites
–The Charlesgate Hotel
Haunted History
–Memento Mori: Photographing the Dead
Are We Alone?
–Why Don't They Believe Us?
Quantum Musings
–2012: Will Neutrinos Be the End of Us?
Personal Experiences
–Diary From a Haunted Hotel
–Tales From the Road: Return to the Old Wheeler Inn
–What Was That? Inside the Live Ghost Adventures Special
Fiction: Featured Author
–"The Turn of a Friendly Card" by Richard Tingle
Paranormal Fantasy Author Spotlight
–Denise A. Agnew
Also
–TV Watch: Ghost Hunters Academy
–Reviews of the Month: 2012 and The Fourth Kind
–Member Profile: David Galvan (PLA)
–Calendar of Events
–Ghost Hunter comic