The ever spinning wheel of time and a confluence of events lead me to spend most of Thanksgiving weekend in Louisville Kentucky and I felt that I would be remiss in not making the pilgrimage to Cave Hill National Cemetery, a site that actually rivals Mt Carmel
in geographic size at 296 acres as well as historic points of interest and reported paranormal activity…the unseasonably warm, clear, late November day bathed the dreamlike Cave Hill scenery with a preternatural glow as the first of the stone markers emerged after tree lined driveway beyond the main gate that seemed to almost be a corridor into the past…A seamless balance between natural geographical attributes such as rolling hills, the addition of a lake, imported exotic trees and shrubbery plus some conservative landscaping all have contributed to topographical uniqueness of this site is …it has been a while since the potency of a new location has rendered my equilibrium temporarily compromised but I quickly regained composure …
Interred there are notable figures from founders of the city, mayor past, there are political, military, religious, sports, luminaries from literary and education circles, philanthropists and even a dedicated section named Home Of The Innocents named after an orphanage where one of the founding care givers; Sister Emily Cooper and 77 infants and children that died at the home between 1880 and 1920 were discovered there buried there along side the Sister's final watch…
Carefully kept records enabled identification of the all but one infant child that is identified solemnly as; "The One Who's Name Is Known Only To God" …a statue and an inscription bearing the names of the children was donated to the site and dedicated with a ceremony that included an actress and a couple of children playing the parts of Sister Cooper and orphans in her care …She continues to be fiercely protective of those little ones beside her there at Cave Hill and is rumored to continue to watch over those residing in the current location near the Bourbon Stockyards, east of Downtown Louisville in the Butchertown neighborhood today…
The most famous resident is of course Col Harland Sanders and as I considered the comical prospect of his grave resembling a giant KFC bucket, much to my chagrin there was in fact a plastic replica of one serving as a floral vase at the foot of his monument…a bust of the Colonel at the top of the center pillar bore the familiar sly grin that seemed to remind us that he may have taken the original 7 herbs and spices secret to his grave ..there was also a commemorative partially consumed biscuit placed at the base of his marker .. .
There are many statues of the religious effigies in repose dotting the granite and marble gardens and I found my two sets of rechargeable batteries quickly depleted early into the exploration prompting me to make a hasty jaunt to a local convenience store for 2 more sets AAs to complete the photographic aspect of this visit …Cave Hill being a national cemetery, a generous portion of the grounds are dedicated to veterans and the humbling uniform lines of identical white stones resembling rows of upright ivory dominos …One particular photo in this section pointing towards the rapidly setting sun immediately confounded me by the unusual cross shaped light anomaly I noticed in the LED display of the camera after taking the picture (below)….
Another semi celebrity buried there is illusionist Harry Collins (**see below) …
A life sized effigy of him in performance donning a tux and standing along cloth draped table with a hand extended toward an implied audience created a daunting visage as it is a completely onyx colored monument with even blacker seeming intentions …I found the statue and energies in the vicinity of this memorial ominous and rife with a darker and more sinister insinuation of which I would prefer not to elaborate …
The slanted sun of the late afternoon and encroaching dusk instilled a sense of urgency that transcended the desire to photograph as much of Northern Kentucky's self proclaimed "City Of The Dead" before inevitably getting corralled out the front gates…as some of the nefarious interred at Mt Carmel seemed self indulgent even in death by way of extravagant monuments there seemed to be silent haughtiness emanating from some of the late 1800′s obelisks and monoliths that towered over the more humble, less imposing and acquiescent to the dimensional precedence set before them …often these excursions serve as a stark reminder that worldly wealth cannot circumvent the final unifying inevitability of our earthly return to the soil ..
**
[quote]
"At a Louisville Magic Club close-up magic contest he was to judge, he said Those of you that have practiced… well that'll show. And those of you that didn't …well that'll show too. Harry Collins died May 3, 1985. There is a life sized statue of him at his grave site in Cave Hill Cemetery in Louisville, Kentucky. It is rumored that you may faintly hear The Star Spangled Banner at his site on days when there is no wind."
[/quote]
source and full article:
http://www.magictom.com/newpage17.htm
more on the net:
http://www.cavehillcemetery.com/
http://www.courier-journal.com/article/20091101/NEWS01/911010341/Cave-Hill-markers-honor-children-from-Home-of-the-Innocents
http://ghostinvestigator.tripod.com/kentuckygis/id14.html
Here are the unedited (compressed) photos from my recent visit. 11-28-09 (230 total)….b
http://s831.photobucket.com/albums/zz232/PsychicSlacker/Cave%20Hill%20%20Ky/?start=0
http://i831.photobucket.com/albums/zz232/PsychicSlacker/Cave%20Hill%20%20Ky/100_5247.jpg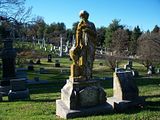 http://i831.photobucket.com/albums/zz232/PsychicSlacker/Cave%20Hill%20%20Ky/100_5294.jpg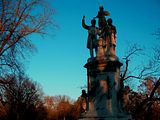 http://i831.photobucket.com/albums/zz232/PsychicSlacker/Cave%20Hill%20%20Ky/100_5413.jpg
http://i831.photobucket.com/albums/zz232/PsychicSlacker/Cave%20Hill%20%20Ky/100_5411.jpg
http://i831.photobucket.com/albums/zz232/PsychicSlacker/Cave%20Hill%20%20Ky/100_5276.jpg
http://i831.photobucket.com/albums/zz232/PsychicSlacker/Cave%20Hill%20%20Ky/100_5326.jpg
http://i831.photobucket.com/albums/zz232/PsychicSlacker/Cave%20Hill%20%20Ky/100_5322.jpg
http://i831.photobucket.com/albums/zz232/PsychicSlacker/Cave%20Hill%20%20Ky/100_5342.jpg
http://i831.photobucket.com/albums/zz232/PsychicSlacker/Cave%20Hill%20%20Ky/100_5422.jpg
http://i831.photobucket.com/albums/zz232/PsychicSlacker/Cave%20Hill%20%20Ky/100_5288.jpg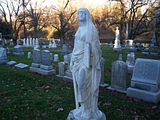 http://i831.photobucket.com/albums/zz232/PsychicSlacker/100_5398.jpg
http://i831.photobucket.com/albums/zz232/PsychicSlacker/5398-1.jpg
http://i831.photobucket.com/albums/zz232/PsychicSlacker/5398-2.jpg
http://i831.photobucket.com/albums/zz232/PsychicSlacker/5398-3.jpg
http://i831.photobucket.com/albums/zz232/PsychicSlacker/5398-4.jpg
http://i831.photobucket.com/albums/zz232/PsychicSlacker/100_5207.jpg
http://i831.photobucket.com/albums/zz232/PsychicSlacker/5207-1.jpg
http://i831.photobucket.com/albums/zz232/PsychicSlacker/5207-2.jpg
http://i831.photobucket.com/albums/zz232/PsychicSlacker/5207-3.jpg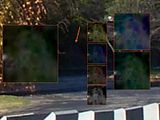 http://i831.photobucket.com/albums/zz232/PsychicSlacker/5207-4.jpg
Be sure to check the PUG forum thread version of this topic for continued photo analysis results and updates …b
http://www.paranormalunderground.net/forum/index.php?showtopic=580&pid=27328&st=0&#entry27328