TONIGHT (6-28-2012) on Paranormal Underground Radio, Ramiro Ramirez of "From Beyond" and co-owner of Haunted Orange County joins us on www.ZTalkRadio.com.
Tonight we'll be discussing Ramiro's work on the show, as well as all things paranormal. Check out the following videos to learn more: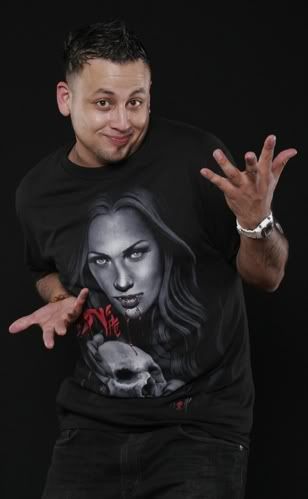 For 15 years Ramiro has experienced personal encounters with the paranormal. He has found a better understanding of what spiritual existence is through his association with Psychic Medium AJ Barrera, one of the most respected mediums in the nation. From Fairhaven Cemetery in Santa Ana, California to Private residencies in Guadalajara, Mexico, Ramiro continues to bring pure respect and intentions when conducting professional investigations. Ramiro's expertise is EVP/ITC audio analysis. He has investigated hundreds of locations throughout the country and overseas. 
Recently, Ramiro worked alongside renowned psychic medium, A.J. Barrera and Christian Vera on NBC Universal's new paranormal reality series, "From Beyond" where he brought his technical expertise and equipment to capture real evidence in his quest to prove that what lies beyond is real. In 2011 Ramiro merged his talents and partnered with Haunted Orange County founder Ernie Alonzo and brought an investigation side to the Southern California based paranormal tours & events company. Ramiro continues to push the envelope in the field of paranormal research and is currently developing a historic downtown ghost tour based in his hometown of Santa Ana, CA.